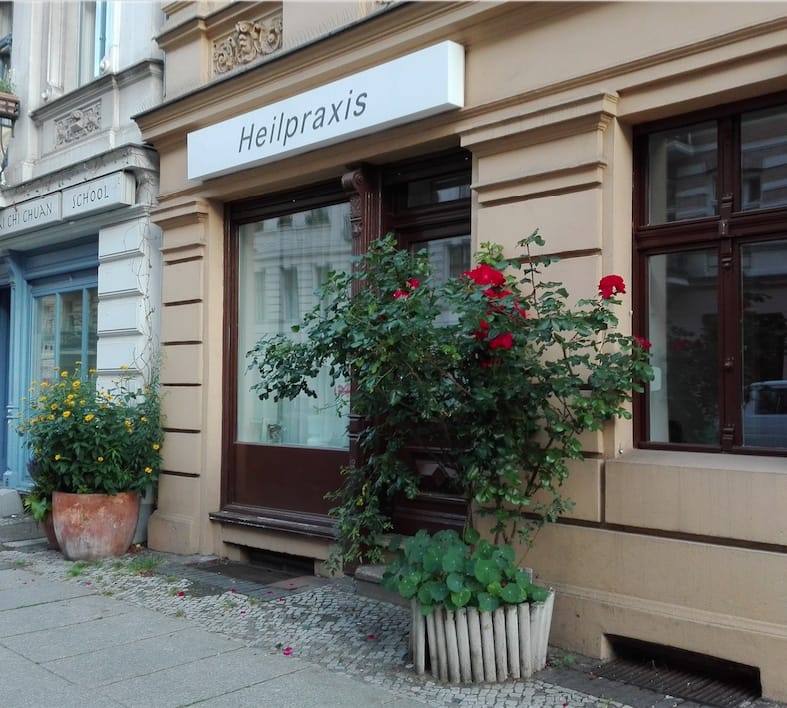 We came together as an associated treatment team to professionally complement each other in our different orientations and skills when working with clients.
With me, Birgit Hansen, you can experience philosophical counseling, client-centered therapy, EMDR or hypnosis, depending on your specific problem and interest - Tel.: (030) 202 38 110.
At Silke Classen's practice, you can receive couples' therapy, family therapy, and individual therapy according to a systemic approach: https://www.silkeclasses.de/
Dipl.-Psych. Johannes Boeckh works mainly in behavioral therapy - Tel.: 0163 - 47 08 650.
Andrea Rios takes care of the balance of body and soul with Chinese medicine and acupuncture: http://andrea-rios.agtcm-therapeut.de/index.htm
Antje Schulze can help you in translating the language of your body as an expression of the psyche and to work with it in a healing way: www.antje-schulze.de
It is best to make appointments by phone or mail. Contact mails can be found in the personal websites of each colleague.
Address & Location
Our practice is situated at:
Willibald-Alexis-Str. 39
10965 Berlin-Kreuzberg
BVG/Public transport directions:
Approximately an 8 - 10-minute walk from the following underground/metro stations "Gneisenaustraße" (U7, Rathaus Spandau - Rudow) or "Platz der Luftbrücke" (U6, Alt-Tegel - Alt-Mariendorf). Bus 248 and 104 (stop: Columbiadamm / Friesenstr.)